ABOVE ALL Expands To Second Warehouse Location
Toms River, NJ | August 22th, 2016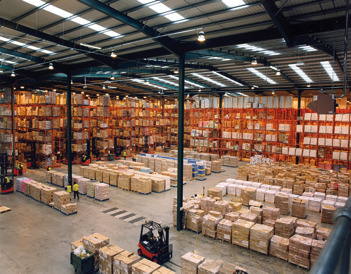 ABOVE ALL, manufacturer of indoor and outdoor LED lighting products, has recently expanded to include a new warehouse location on the West Coast. Just a few miles south of Portland, the second ABOVE ALL warehouse is based in Milwaukie, Oregon and will allow for shorter lead times for customers locally as well as west of Mississippi. ABOVE ALL's western warehouse will be stocking a growing number of products, beginning with their "A" items. ABOVE ALL's product line will be fully represented in the West by the end of the year. Along with shipping, will-call is also available for local ABOVE ALL customers during regular business hours.
"The addition of a new ABOVE ALL warehouse in the West will allow us to better serve all of our western customers."
– Bob Kilburn, Western Regional Sales Manager
ABOVE ALL's main distribution warehouse, sales office and showroom is located in Toms River, New Jersey. With a warehouse location on each coast, ABOVE ALL can continue to give the highest-quality service for which ABOVE ALL has become known. By utilizing dual warehouses, ABOVE ALL's supply chain in its entirety will be shortened. While outbound product going to the West will have noticeably shorter freight times, the western warehouse will also have an impact on inbound freight with shorter lead times on containers shipping to their Oregon warehouse.
# # #
If you have questions or would like more information about this topic or ABOVE ALL's products and services, please feel free to contact by phone at 866-222-8866 or email at marketing@abblighting.com. Visit ABOVE ALL on the web at www.aboveallLighting.com