ABOVE ALL's Grand Opening Celebration
Toms River, NJ | July 7th, 2016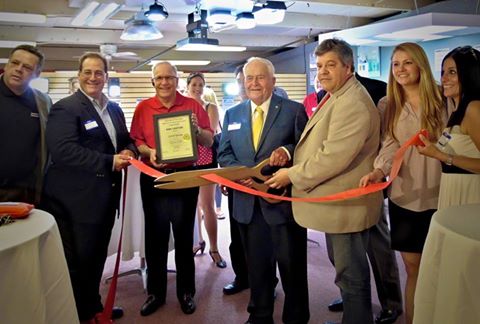 ABOVE ALL's Grand Opening Celebration was held on June 29th, 2016 in Toms River, NJ. Mayor Thomas Kelaher, Toms River, conducted the Ribbon Cutting Ceremony. Julie Peterson, representing Congressman Tom MacArthur of the 3rd District, and Noelle Lotano, Chamber of Commerce, also attended. Music for the evening was provided by Tyler Ricker, Sounds of Sinatra.
For more information about products, please visit www.aboveallLighting.com.
About ABOVE ALL:
ABOVE ALL leads in the R&D, manufacturing, customization, and marketing of commercial LED luminaires. ABOVE ALL has over 20 years of lighting experience. Headquartered in Toms River, NJ and a machine shop in Belvidere, NJ, it owns 600,000sf ISO9001 and ISO14001 certified factory in Asia, for rapid customization of controls, optics, brackets, and diffusers.