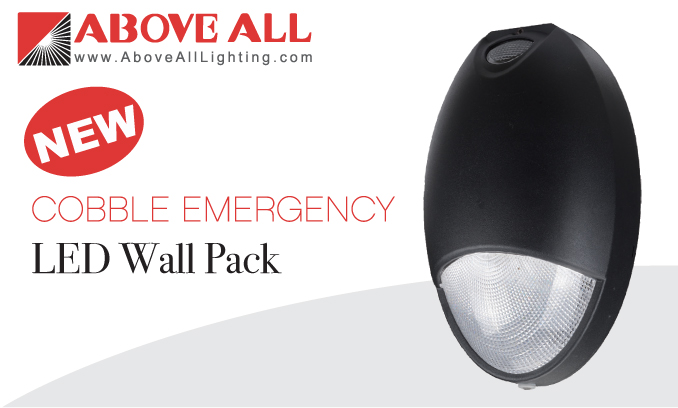 New arrive! Above All Cobble Emergency LED Wall Pack is coming.
The Cobble outdoor emergency LED wall pack comes in compact and architectural design with die-cast aluminum housing, UV stabilized prismatic polycarbonate lens and mirrored reflector. Provides a minimum of 90 minutes of illumination both indoors and outdoors upon loss of AC power. Photocell sensor included as a standard for use as dusk to dawn light.
l The AC and emergency light model comes standard
l Indicator light on the bottom to show battery charge status easily.
l Photocell sensor included as a standard for use as dusk to dawn light
l Sealed decorative housing is suitable for wet locations
l Easy-mount back plate
Please visit product at
https://www.abovealllighting.com/product/LED-OUT-DOOR-FIXTURES/LEDWallLight/COBBLEEMERGENCYLEDWALLPACK.html